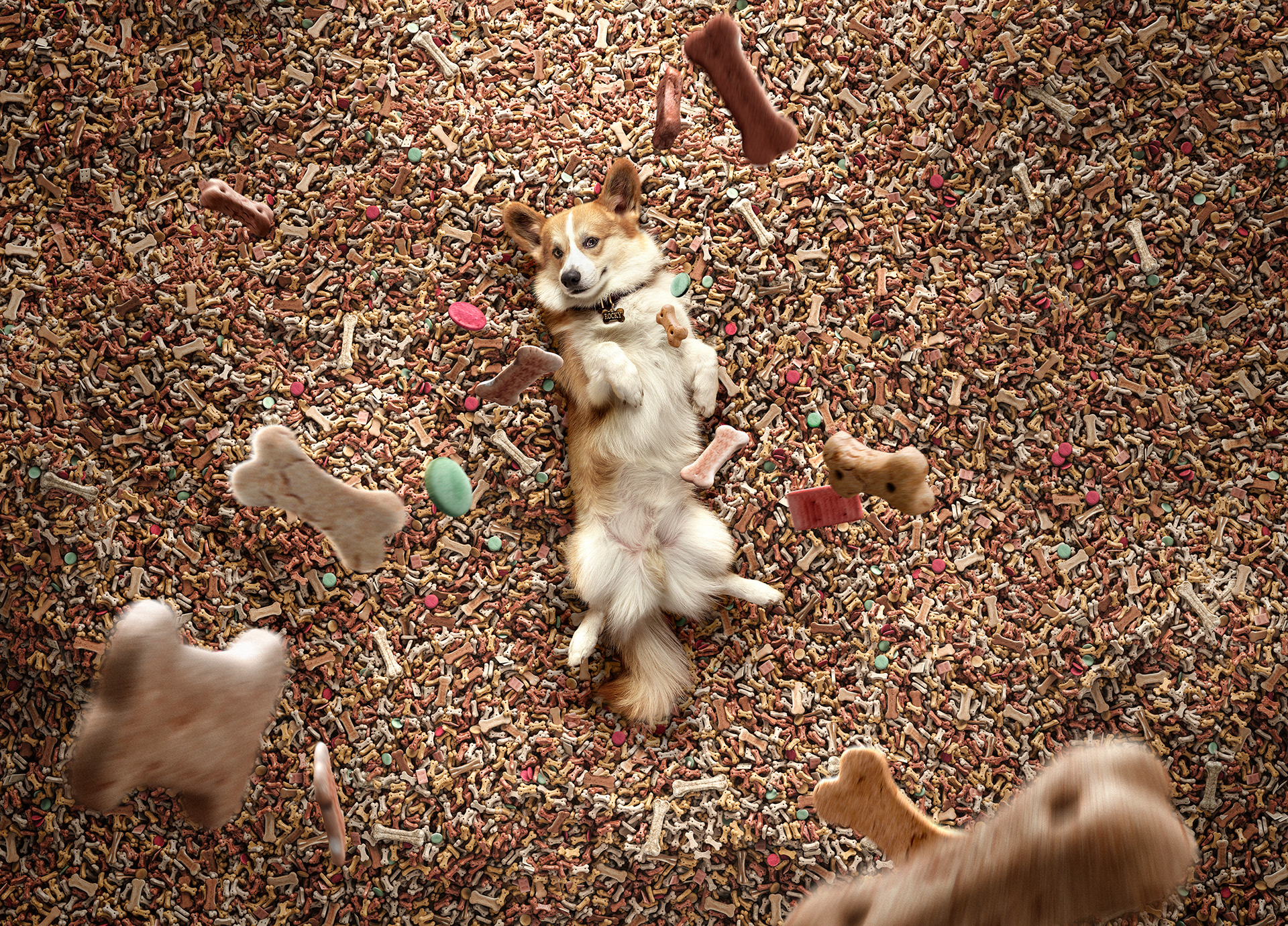 The sweetest dream for a

Dog

: swimming in a pool full of any kind of

biscuits and snacks

.
Something in between 

Uncle Scrooge,

skying on his money mountain and Kevin Spacey, staring at the daughter's classmate laying on a petals carpet over the bedroom ceiling, in that movie, American beauty.
The tons of biscuits weren't there, but that dog, Rocky, did a great performance. It looks like he knew he would be dropped on a cgi background with falling pet treats that smell like real.
Direttore Creativo: Lorenzo Picchiotti
Art Director: Filippo Rieder