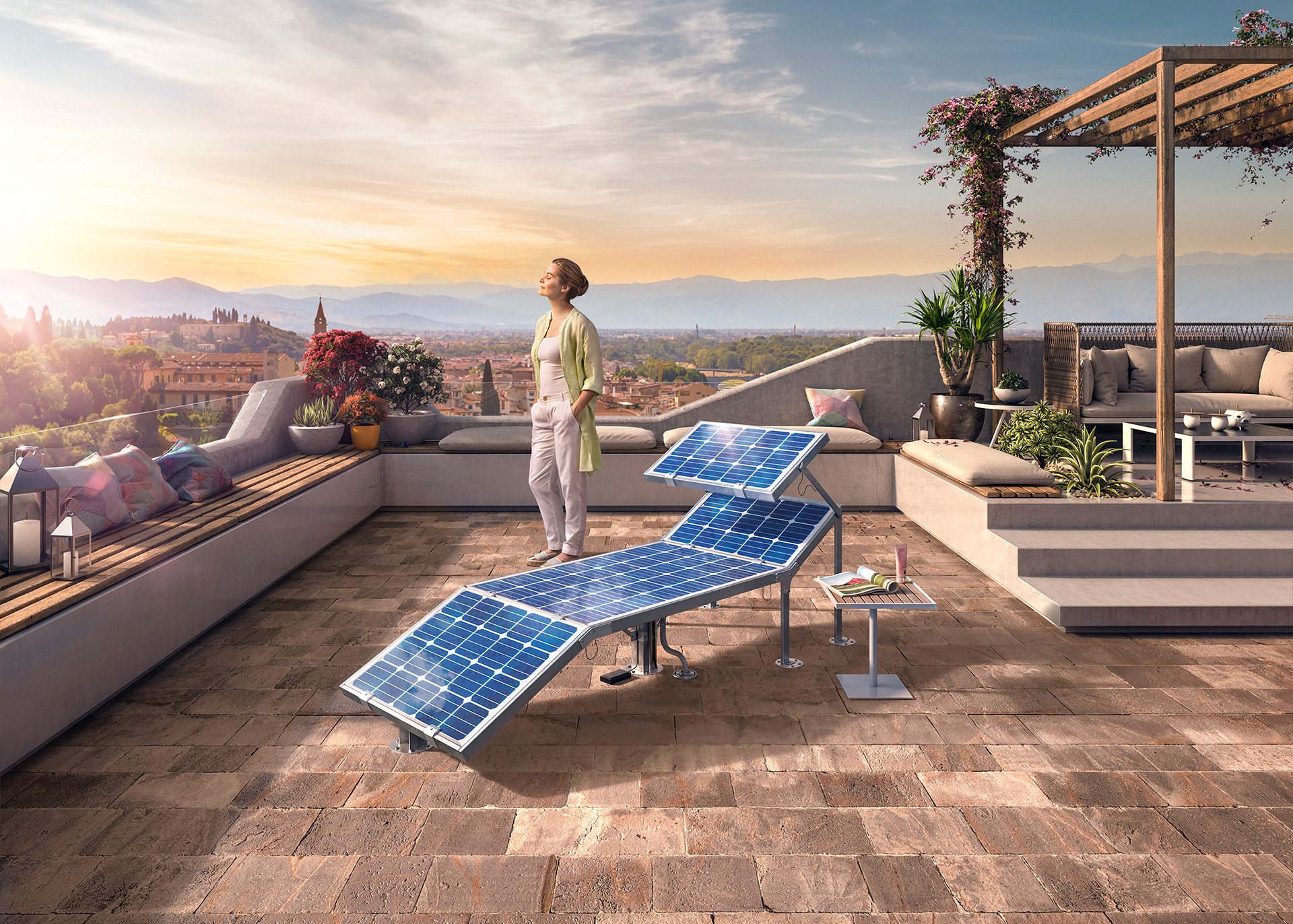 E-ON

, a new player in the energy distribution industry, in collaboration with 

Havas

, involved us in the crafting of this advertisement. 
The 

solar panel

 is the new frontier in the market, getting more and more popular, and this ad want to focus on the pros on having one installed. From now on the energy is more

comfortable

! 
The challenge was (as usual!) to combine different elements from different sources: photography, stock images and CGI.
Creative Director: Vincenzo Gasbarro
Art Director: Armando Viale
Photographer: Davide Bellocchio
CGI and Retouching: SCRAMBLE STUDIO